Le Club de Tokyo HOME > About Us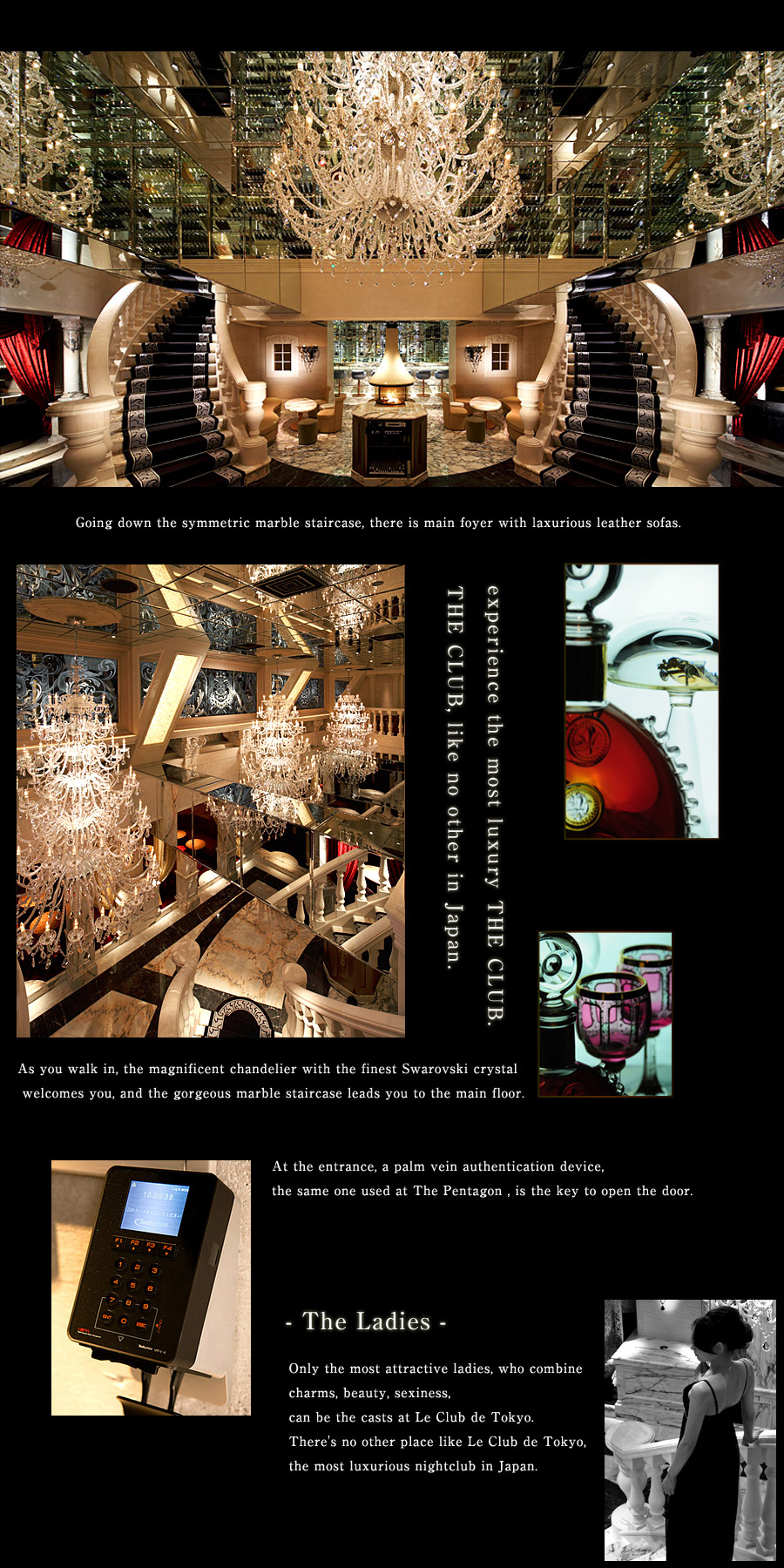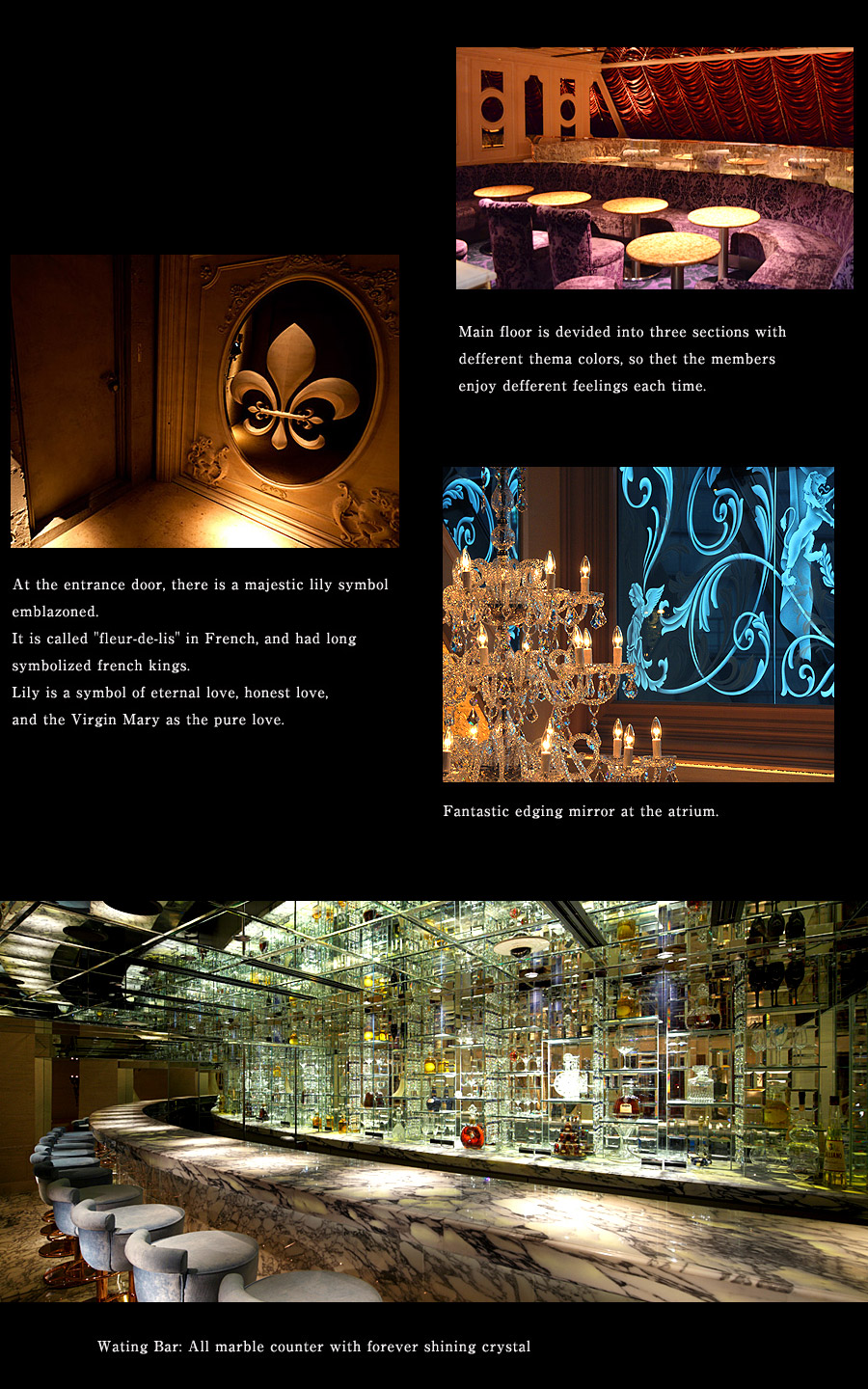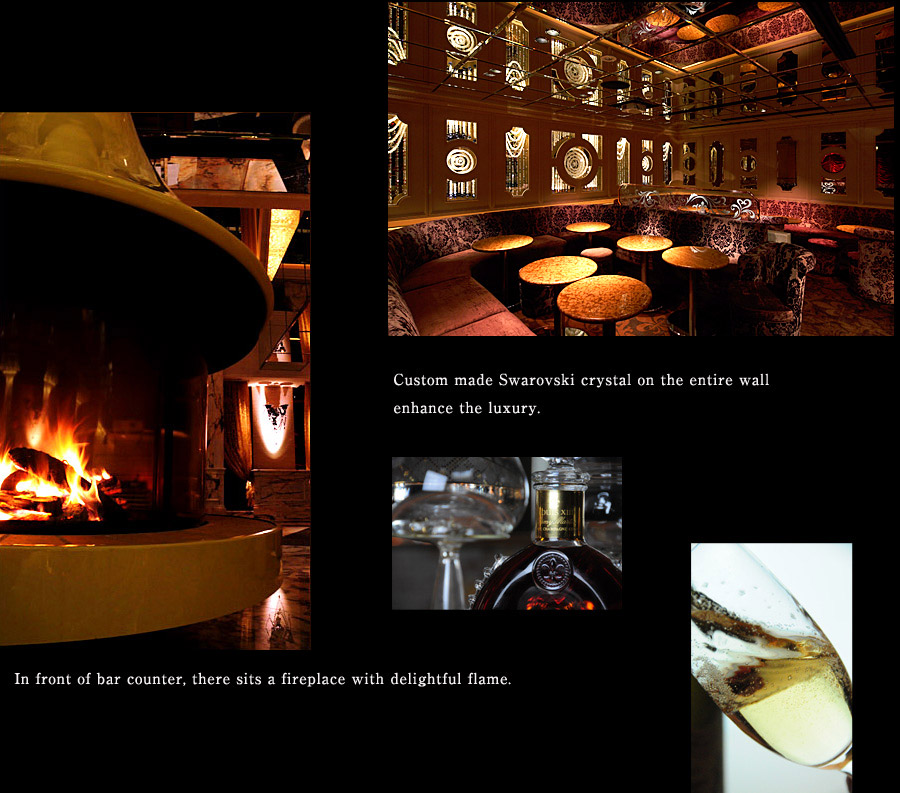 A special space where you can have a
luxurious time CLUB CHICK
Customers who visit CLUB CHICK are elite businessmen, wealthy people and politicians,
and we are a place for social gatherings to expand personal connections as well as for entertainment.
At CLUB CHICK, we place the utmost importance on suitably selecting
the many beautiful Japanese women in our establishment.
Our luxurious establishment is decorated with select artwork
and furnishings and lit with sparkling chandeliers so
our customers can experience elegant moments with live piano music.
To satisfy wine enthusiasts, we maintain a stock of 1,500 bottles comprised of 200 kinds of wines
and champagnes carefully selected by sommeliers.
Particularly for those who know luxury, a special time spent
at CLUB CHICK will be an unforgettable memory.
Whether for private or business, experience Japanese culture
and hospitality when hosting important guests.